Why is the Human Element Not Always as Obvious or Prioritized in Corporate Sustainability, and What Can We Do?
abril 10, 2023
2023-04-25 18:57
Why is the Human Element Not Always as Obvious or Prioritized in Corporate Sustainability, and What Can We Do?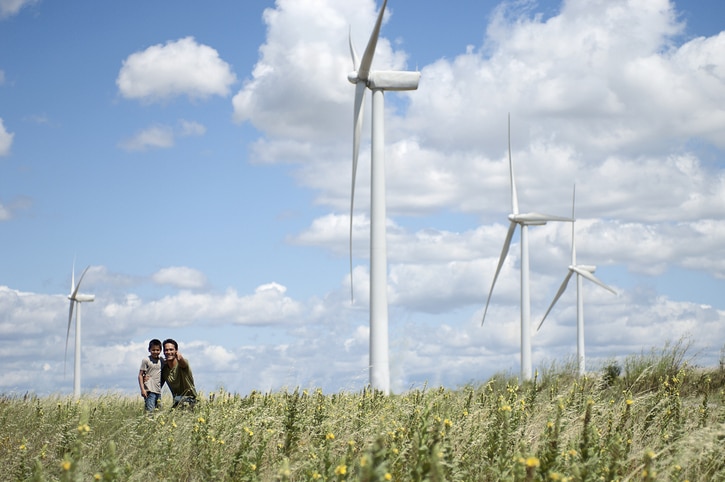 Why is the Human Element Not Always as Obvious or Prioritized in Corporate Sustainability, and What Can We Do?
At its core, the ambition of sustainability is to uncouple the positive socio-economic value creation from the negative environmental impact. This requires a mindset to anticipate how decisions made in one domain—people, the planet, or profit—will influence the other two and proactively manage the trade-offs.
However, in an effort to simplify the management of social, environmental, and governance (ESG) issues, business people often siloed them in their understanding and thinking. This approach runs the risk of leaving one or more elements overlooked, and given the current climate emergency, the human element is often the one that falls by the wayside.
Common reasons include:
Focus on environmental metrics: Sustainability is often associated with environmental protection, leading to an emphasis on metrics such as carbon emissions, waste reduction, and resource management.
Disclosure standards: Popular disclosure standards, such as the Sustainability Accounting Standards Board (SASB) and the Climate Disclosure Framework (CDF), focus on climate and transitional risks to protect profit. In emerging markets, where inequalities are profound, such standards are no helpful in anticipating and managing social risks.
Short-term priorities: Prioritize short-term gains over the long-term lead businesses to overlook the human element.
Lack of Awareness: The human element in sustainability may only sometimes be evident because of a general lack of awareness regarding the interconnectedness of social, environmental, and economic factors.
The complexity of social issues: Addressing social issues can be more complex and challenging than tackling environmental issues.
Corporate Sustainability advocates should always keep in mind that sustainability is a holistic concept, and people are part of the equation. Even if we consciously decide not to take any action in the "S" in ESG, we should consider the multi-dimensionality of every business decision not just because it should be "nice" but because it's strategic.
Case Study: the ACCIONA's lesson learned
The conflict in Oaxaca, Mexico, around the wind energy project highlights the importance of considering the human element in sustainability decision-making.
Back in the 2000s, the Mexican government allowed private companies (Profit) to invest in wind energy projects (Planet) in the Isthmus of Tehuantepec region of Oaxaca, an area known for its strong winds and high poverty levels (Second poorest state of the country). Many involved private companies faced several challenges. Some companies could not put and run their business as planned, mainly due to a lack of thorough consideration of the human element.
I use the words "thorough consideration" since many companies complied with International Finance Corporation and Global Compact practices, but were insufficient to prevent conflict with local groups and profit loss. The unequal access to energy in the region and the perceived inequity of the situation added to local opposition and frustration.
ACCIONA was among the few companies that quickly realized the "People" aspect of this sustainability project went beyond ensuring workers' health and safety and respecting human rights; it also involved providing neighboring communities with access to clean energy. Although ACCIONA's core business is not to offer small-scale clean energy solutions, they swiftly innovated and adapted their CSR investments to align with people's expectations. They not just gained the social license to operate, but tackled the just transition issue by involving local communities with no access to energy in the energy transition and sustainable development.
This case also underscores the varying priorities in addressing sustainability within an unequal world, revealing Mexico's weak public services infrastructure and governance shortcomings. However, companies operating across borders, producing in one country and selling in another, increasingly encounter these diverse sustainability landscapes. So, they must adapt and respond to different needs, regulations, and expectations to remain profitable and responsible.
Businesses must be aware of these differing perspectives and adapt their strategies accordingly, embracing the holistic approach to sustainability.
Here are some recommendations:
Adopt a holistic approach: Consider sustainability's social, environmental, and economic dimensions when making decisions. By embracing a comprehensive perspective, decisions made for the benefit of one dimension can be better designed to avoid inadvertently harming another, resulting in a more balanced outcome. Equip managers with tools, policies, and training to help them strategically manage the tensions and risks associated with balancing profit, planet, and people, which ultimately fosters a more resilient organization.
Engage thoroughly with stakeholders. Engage with diverse stakeholders, including both obvious and non-obvious groups, to better understand their expectations beyond merely ticking the boxes of standard requirements. Businesses can better comprehend how these groups can influence their performance by doing so. This proactive engagement enables the identification of potential social impacts and opportunities for collaboration, ensuring that no one is left behind. Companies can create more inclusive and effective sustainability initiatives by integrating these insights into their strategies.
Foster a culture of empathy and social intelligence: Integrate the social dimension into decision-making processes, such as investment analysis or risk management, to ensure the human element is consistently considered alongside environmental and financial aspects. By incorporating a social lens into these processes, businesses can better understand the full range of impacts their decisions may have on people, allowing them to respond more strategically to capture value or mitigate potential profit loss. Creating a culture that emphasizes empathy and social intelligence ultimately helps organizations navigate the complexities of sustainability and make more informed, responsible decisions.
By incorporating these recommendations, you can drive your corporate sustainability to deliver on positive outcomes for people, the planet, and profit.
Photo: iStock.